My Motorcycle Story
(Scroll to the end to avoid the history lesson and learn what to do after a motorcycle accident)
I love motorcycles. I got my first bike, a brand-new Yamaha R6, when I was 19. What a beauty.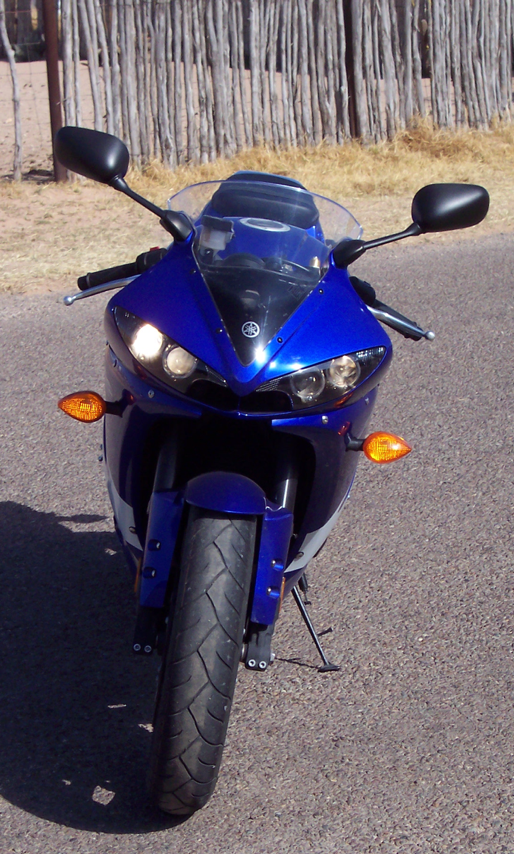 I sold the R6 when I moved to Austin for college. After graduating and with a big plan in my head, I bought my second bike when I was 23. This time, I got a used Suzuki M50, a mid-size cruiser. I geared up with camping supplies and in May 2009, set out on my big adventure: a solo motorcycle trip around the U.S. (for the rest of my life, referred to as "the trip").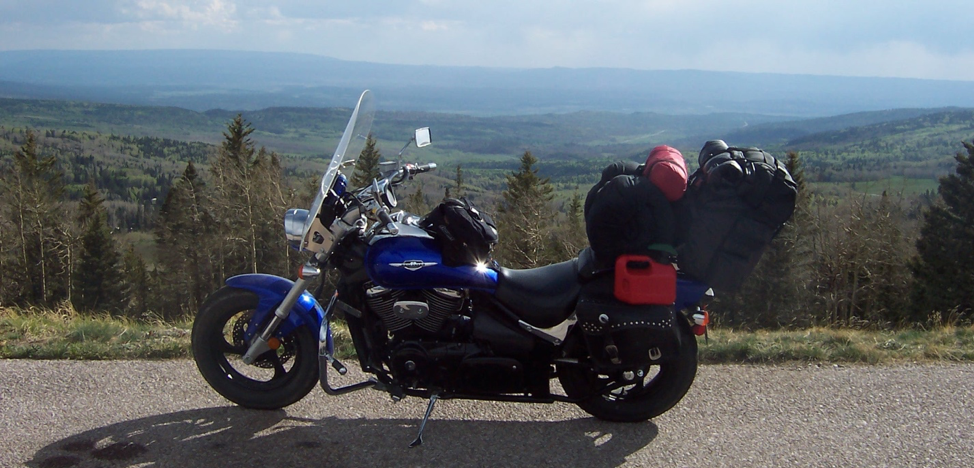 I went 14,000 miles over two months, mostly in the West. It was the trip of a lifetime and the bike never let me down. Endless miles through desert sun, snow, rain—but how did our time together ultimately end? On my afternoon commute months later in a T-bone collision. I was mostly intact but the bike was totaled. Almost as bad, this happened FIVE (5) days before my wedding, causing a public relations disaster for the motorcycles in my life. After that, I was on four wheels for almost a decade.
And then…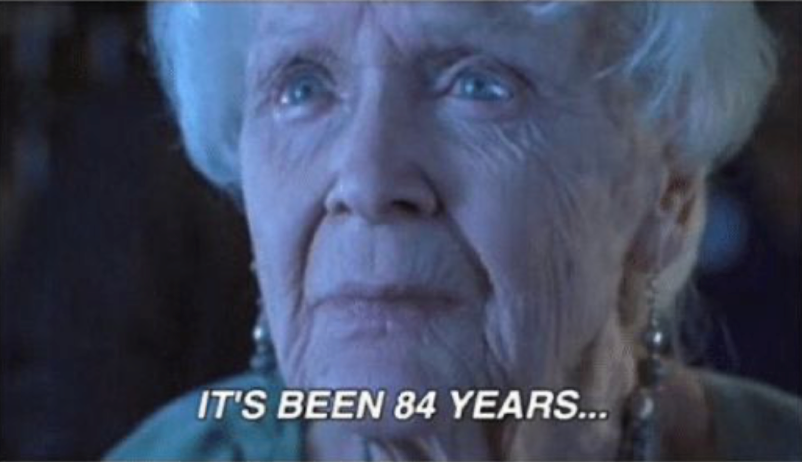 Actually, it was just 10 years. In 2019, I got back in the saddle again with a new Harley-Davidson Road King Special. It is a beast and I've been loving every minute of it.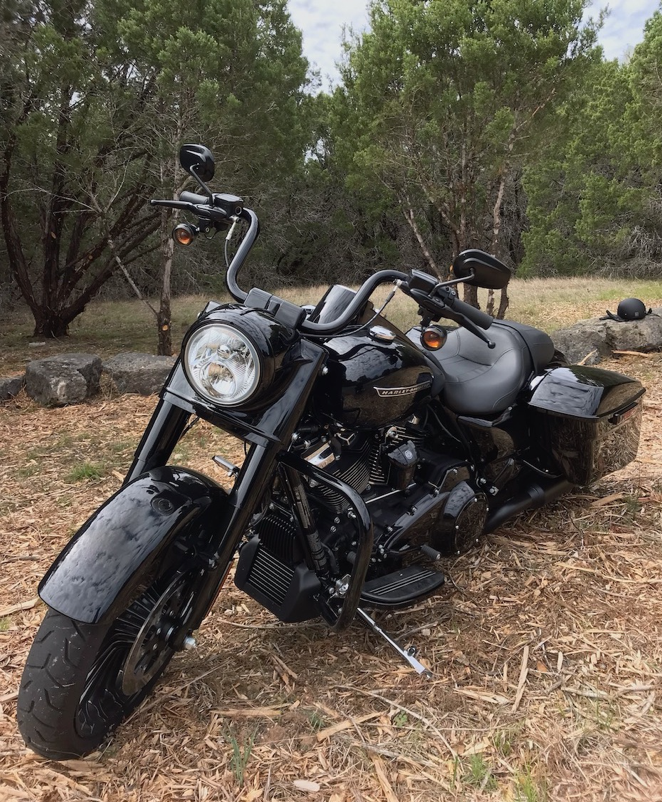 And now, the rest of the story.
There's no doubt that riding motorcycles is fun. When asked where he's riding to, Twin Peaks character James Hurley explains, "It's not really a place, it's a feeling." Riders talk about "wind therapy" and how you never see a motorcycle in front of a psychiatrist's office. For me, riding requires just the right amount of input while still allowing me to cruise into a kind of Zen state.
The only catch, of course, is that you're riding a two-wheeled death machine that could leave you severely handicapped or worse in a matter of seconds. ER staff call them "murdercycles" for a reason—they're dangerous, far more so than cars.
I should know about motorcycle accidents, I've been in eight of them. That's right. Eight. Most were minor but I'm now one away from using up the nine lives of a cat, so I ride defensively. People hear things like that and wonder, why on earth would you keep riding? That's easy—the juice is worth the squeeze. There's just nothing like it.
My three motorcycle safety tips
Before getting into the legal aspects, these are my three top pieces of advice for motorcycle safety:
Take a motorcycle safety course (MSF) in your area. The MSF is fantastic, especially for new riders, and puts you through your paces in many of the situations, turns, and stops you're going to face on the road. I went into that weekend green as grass and came out knowing how to ride. I can't recommend the MSF enough.
Keep your head on a swivel and monitor the traffic around you. Are there cars behind you, in your blind spots to the side, waiting to turn in front of you? Scan the vehicles around you and further up the road to stay ahead of what's coming.
Avoid gravel like the plague. Whether in an intersection or the bottom of a canyon, gravel will put you and your bike on the ground in an instant. Watch out for it.
How are motorcycle accidents different?
In most ways, personal injury cases involving motorcycles work the same as those involving cars and trucks. The biggest difference, unfortunately, are the injuries to the rider. Motorcyclists in accidents suffer severe injuries and deaths far more often than people in cars, and for that reason, motorcyclists more often need the help of personal injury lawyers like myself.
Why? Because as a general rule, insurance companies do not like paying claims. They especially don't like paying high-dollar claims, and because of the severe injuries involved, motorcycle accident claims are often high-dollar. This can prompt the insurance company to lowball the motorcyclist's claim, or deny it entirely, leaving the biker stuck with expensive medical bills, lost income, and permanent injuries. Don't let that happen! If you find yourself in that situation, call me!
What to do after a motorcycle accident
After a motorcycle accident, you should take some actions to protect your interests. Of course, if you're on a stretcher unable to do anything, then you're not in a position to handle these tasks and should ask a friend or family member to help.
If you're hurt, seek medical treatment

If you are seriously injured, call an ambulance to the scene.  

Get treatment. You must seek treatment if you are hurt and want to pursue an injury claim. Do not try to "shake it off" or wait and see if it gets better—any delays in seeking treatment can and will be used against you. 

Follow up with treatment and physical therapy. Attend your follow-up appointments and follow the doctor's orders to recovery.

Keep track of where you go for treatment. Take notes on your appointments, dates, doctors, and practice groups that treat you.

Understand that medical providers will accept payment plans and offer discounts if you ask.

Call 911

Get police to the scene to ensure a police report will be made.

If you are able, tell the police officer your side of what happened in the accident.

Take photographs

Take photos of the accident scene, the damage to your motorcycle, and the other vehicle involved.

Take photos of your injuries and your recovery process.

Exchange information with the other driver(s):

Full name and contact information

Insurance company with policy number

Driver's license and license plate number

Type, color and model of vehicle

Take notes

In addition to exchanging information, take notes and get contact information of any people in any of the vehicles involved, including passengers, and any witnesses to the collision.

Don't talk about the facts of the collision with the other driver or people at the scene (other than police)
Contact your own insurer

Start a claim with your own motorcycle insurance policy. They should contact the other driver's insurer to work up both claims.

Handle the property damage claim

The damage to your motorcycle is considered property damage, which is separate from your injury claim.

Work with the insurer to determine whether your bike is repairable or is totaled.

Don't let your bike sit in storage for weeks on end, because you may get stuck paying the storage fees.

Don't keep a rental car for weeks on end; be sure to return it by the approved date so you don't have to pay extra rental charges.

Don't accept the first settlement offer from the insurance company

As a general rule, the insurer's first offer is not their best offer. Holding out and asking for more typically achieves higher recovery.

Do not settle while your bike is still being repaired or you are still recovering from injuries. These issues need to be fully resolved before settling.

Strongly consider hiring a lawyer

As discussed above, motorcycle accidents often result in high-dollar claims that insurers do not want to pay. A good personal injury lawyer can help you recover what's fair, and I would love to help on that front.
Preparation before an accident
The points above are actions you can take after the accident, but there's one thing you can do before an accident that can protect your interests. Consider obtaining or increasing the uninsured/underinsured motorist (UM/UIM) coverage on your insurance policy. This coverage will kick in if the person who hits you has no insurance or insufficient coverage to fully pay your claim. Because motorcycle accidents can cause severe injuries and require significant treatment, this extra coverage can be very helpful.
Contact me for legal help
As the saying goes, there are two types of riders: those who've crashed, and those who will. Use these tips to protect your interests after a collision, and if you want legal help (or just want to talk bikes), call me!